Atlast, it's done XD.

I recently deleted a page of mine named "Video Corner" Because it doesn't have that much content, to be frank, it only had one video in it! and as I deleted the page, the symmetrical alignment of my side widgets was disrupted, so I decided to make a new page.

I don't know if this is right XD please look at my new created page Code of Ethics

For those who are lazy enough to click the link (hahaha, I know I know), here's the Code of Ethics and the other draft, the second one was the draft, the first one is what's inside my Code of Ethics page.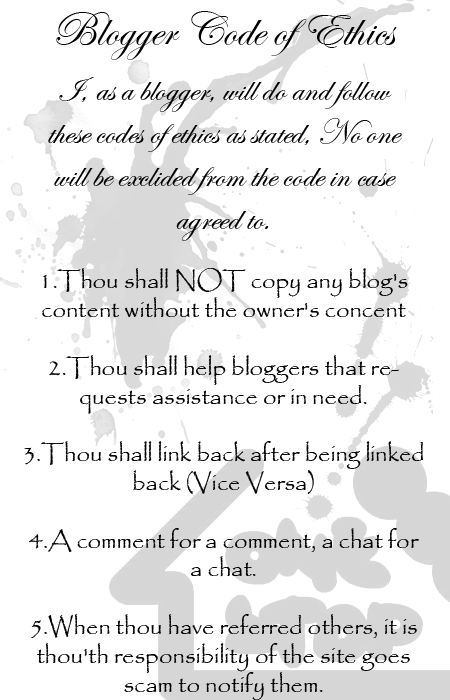 See the larger image on Code of Ethics